"Since 1965"
Recognizing Excellence & Rewarding Performance & Acknowledging Service
Casa Faroy will help drive your success!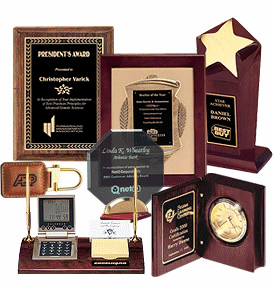 Casa Faroy has been dedicated to providing innovative, high-quality corporate, community or individual awards and recognition programs. Knowledgeable staff are standing by to assist you with your selection and design decisions. We believe that awards are a good thing. When someone receives or gives an award, they feel good.
Awards and plaques can play a very important role in recognizing a variety of events and occasions. Employee recognition, personal or professional achievement, outstanding performance, and generosity are a few good reasons to show appreciation by creating and giving out an award, trophy or plaque.
Motivation is one of the best reasons to give out awards - when people are rewarded for positive behavior they are more apt to repeat it. We offer:
High quality awards and plaques
Affordable pricing
Easy to understand order processes
A very large collection of awards and plaques
Plaques, acrylics, desk sets, glass and crystal awards, trophies, and clocks
Whether your needs are economy plaques for the local soccer team or an executive award program, you will find the quality of our awards and speed of delivery will be just what you are searching for.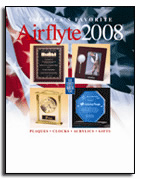 "Call or come in to our shop for orders"
2345 N.W. 7th Street, Miami, Florida 33125
Tel: (305) 643-4481
Fax: (305)642-0419
Abel Batista
Margarita Faroy Batista
Ivette Batista Faroy